---
Propagation forecast
Solar X - rays:
Geomagnetic fields:
From n3kl.org
I am 33 years old and on radio from 1997. In Jun 2001 I became member of SD family. Since then worked 217 countries of which confirmed 197. My working conditions are P.Lincoln and Kenwood TS-930s, antenna is GP 1/4wave or 2 element cubical quad. For good DX I have also available home made amplifier of 1,5kW.

Lately you can mostly find me working digimodes, such as BPSK31, RTTY, SSTV,... and good old CW at 27.500 and 27.700MHz.

I am also using some other calls like: 45TD101, 45FAT101, 45WM107, 45MZ008,... so when you hear one of this calls, don't be afraid, just give me a call. It's always pleasure talking with good old friends and making new friendships.
---
If you would like to know more about my country or my city, please visit links below:

45division - Serbia & Montenegro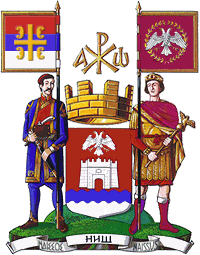 City of Niš